Hello Airborne Families!
The US Gymnastics Championships 2023 are fast approaching, and we couldn't be more thrilled that Nola and Tyler have qualified for this prestigious event! To show our united support and get ready for this competition, we're hosting an Airborne Spirit Week from August 21st to August 26th!
Airborne Spirit Week Details:
During Airborne Spirit Week, we invite you to participate by wearing the colors of the USA: Red, White, and Blue.
Let's come together as a community and showcase our enthusiasm for Nola and Tyler's incredible journey to the championships! Those unable to attend the championships in person will have the opportunity to live stream the event at home!
Streaming Live at home:
Friday, Aug. 25
Saturday, Aug. 26
Sunday, Aug. 27
New Airborne Apparel!
We have just received a fresh collection of new apparel! Our latest arrivals include tanks, t-shirts and pj bottoms!
Drop by the gym and check out all the new apparel available!
The Airborne Gymnastics App is live!
We are excited to announce the launch of our new Airborne Gymnastics app for our families! This app will make it easier for you to manage your account through the Parent Portal, check class openings, special events, see our calendar, and share photos.
Additionally, the app will provide important notifications about closures, new class updates, announcements, and upcoming events, so you'll never miss a thing! 
To download the app, simply search "Airborne Gymnastics" in the App Store or Google Play. We look forward to seeing you in the gym and using the app!
The Airborne app allows you to manage your account with ease, register for classes, parties, and special events. You'll also receive important notifications about class changes, closings, registration openings, special announcements, and upcoming events.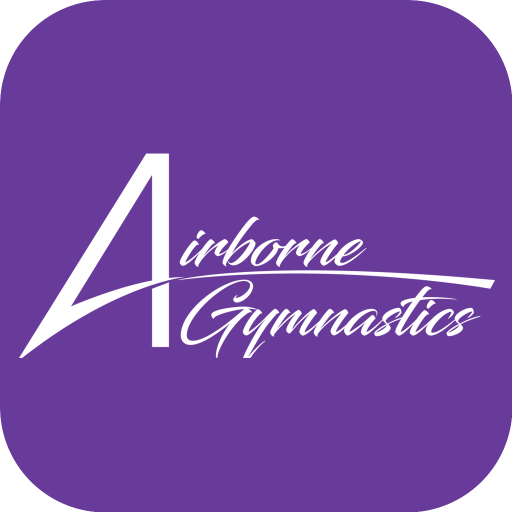 Family Giving Tree
We are excited to participate in the Family Giving Tree's Holiday Wish Drive for the 12th year! Family Giving Tree is a charitable organization committed to serving children and individuals most in need throughout the Bay Area. This year, for their annual Holiday Wish Drive, Family Giving Tree has set a goal to fulfill holiday wishes and give gifts to 40,000 local children, adults, and seniors in need. We have until Thursday, December 2nd, to contribute towards their goal.
You can fulfill a holiday wish in a few ways:
1. Choose a wish card and shop for a specific gift. These wish cards, with the name, age, gender, and wish of a most deserving neighbor in the Bay Area. You can choose a card from our Holiday Tree in our lobby.
Each wish card has a description of the age, gender, and "wish." All "wish gifts" cost between $25 and $50. All gifts must be in by Friday, December 2nd, for us to get them to the warehouse on time.
2. Go online and sponsor a wish by visiting https://www.wishdrive.org/AirborneGymnasticsTrainingCenter
Here, you can select to fulfill a "want" – a fun gift such as a Barbie or a "Need" such as a winter jacket. Nothing will be shipped to you – Family Giving Tree does all the shopping and packaging on their end. This is a contact-free way of giving that you can do from the comfort of your home!
Take this time to give to the less fortunate and teach your children the importance of giving back to the community and helping others. We hope you will join us in making this Holiday season memorable for those less fortunate. Please get in touch with us if you have any questions, or visit www.FamilyGivingTree.org for more information about the Family Giving Tree's Holiday Wish Drive. Every gift is another wish fulfilled!
Operating Protocols & Reminders
Drop off – Please drop off your child no earlier than 10 minutes prior to the start of class. A table will be set up at our front entrance for parents to check in their child.
Pick up – please pick up your child promptly. Students will be released to parents in the front area of our building.
Masks/Face coverings Effective March 12, 2022, masks are strongly recommended for all participants, spectators, and staff. We respect any family's choice for personal masking within our facility. To review the Guidance for the Use of Face Masks, please visit the California Department of Public Health.
Class Check-in – A staff member will be at our front entrance to check-in and take attendance for all students before class. Coaches will take attendance for each class throughout the day.
Make-ups – We are unable to accommodate in-person make-up classes. Make-ups can be completed through our online Airborne Zoom program. Your child will be allowed to complete 1 make-up per month. Please complete your make-up within the current month and schedule make-ups with the office, for the current week.
Cancellation notices are required by email at least 7 days prior to the start of the new month to avoid being billed.
What to bring – Please bring hand sanitizer and a water bottle. Our water fountain is currently closed, though the water filling station is available.
UPDATED Parent viewing – Preschool class viewing will be located in the downstairs lobby from the top two bleachers. Student seating will be reserved on the bottom two bleachers. Parent viewing for our Recreational classes will be located in our upstairs lobby. This area can be accessed from the stairwell next to our front entrance. Masks will be required at all times. Virtual parent viewing is available through Spot TV. Spot TV access will be subscription-based. Access is $5 per month.
Spot TV is Live!
Spot TV is a new way of viewing your child in class without being in the facility. Families can enjoy a password-protected view of your child's specific class through our five camera angles. You can find the link to your child's class in our password-protected parent portal or by downloading the Spot TV app.
Sessions cannot be recorded, and screenshots cannot be taken for the security of all children. Airborne's Spot TV allows for live viewing of your children, so you don't miss that perfect handstand, cartwheel, or floor routine. Plus, physical distancing can be adhered to within the gym, keeping everyone healthy and safe.
Spot TV access will be subscription-based. Access is $5 per month. Charges will not continue if your family cancels enrollment. Subscription and access to Spot Tv may be canceled at any time by emailing the office.
Parent access and viewing time frames are set for your family's account according to the class(es) your child(ren) is registered for. Families are granted viewing access only during their child's class.
Step 1: Download the free mobile app – Google Play Store or iTunes Store.
Step 2: On the app's home screen, select the button. "New here?" Sign up to complete registration
Step 3: Search for Airborne Gymnastics
Step 4: Airborne Gymnastics will grant access after your family's information and class schedule have been verified.
Spot TV® is an industry leader, with a camera system and streaming app uniquely designed for gymnastics, dance, and youth sports centers. For more information about Spot TV®, please view their website, where you can find a parent app demo, information on their security measures, and much more. (https://www.spottv.pro/live/)